Your Education Source For Free Over-The-Air TV
Get the most popular shows, live sports and events for free in HD quality from the leading TV networks.
Dozens of channels and hundreds of your favorite shows are available to watch for free with just an antenna.
Dozens of channels and hundreds of your favorite shows are available to watch for free with just an antenna.
Get your free custom channel guide.
Enter your address and we will provide you with a customized guide along with some of the most popular shows you can watch. 
Please select address from the drop down list below.
Tip: Start typing your address and then select as the list appears.
Creating your personalized guide...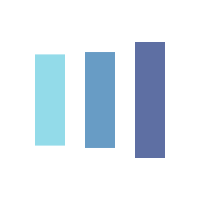 Just Some of the Shows You Get Free
The benefits of using an antenna.
Get access to over 30 FREE channels including family programming, live sports, trusted local and national news, comedies, special events and the big TV networks.
 Watch the most popular TV shows and live sports (e.g NFL, PGA, MLB and more) for FREE without any hidden subscriptions, contracts or fees. 
With the latest broadcast technology, the signal is crisp and reliable allowing you to receive 30+ channels including High Definition (HD) from all the major TV networks.
Place it in the right spot
After you purchase an antenna, find the perfect spot to get the best signal. Download the Antenna Point app to make it easier to find the perfect position [App Store or Google Play].
Sit back and enjoy the show
Once your antenna is connected and your channel scan is complete, start clicking through the channels.
The Content You Know And Love
Watch your favorite sports like the NFL and college sports for FREE through access to the major networks.
Watch the most popular shows including This Is Us, The Voice, The Masked Singer,  Law & Order, NCIS, Dancing with Stars and more live when they air.  
Trusted Local News and Weather
Get local weather and news from your trusted news stations so you can stay connected and up-to-speed on the breaking events and weather conditions.
Don't miss any must see events like the Olympics, the Grammys and the Super Bowl. Plus, they are all free in in crystal clear HD.
Access to thousands of classic movies and your favorite "tried-and-true" shows, like Criminal Minds, NCIS, Law & Order, That 70's Show and so much more.
Guides to help you get started
It's easier than you think.
A brand-new Tablo app for iOS devices (version 2.0.0) is now available for use with network-connected Tablo OTA DVRs. Those running version 1.9.2 of the
Read More