If you're thinking about trying free over-the-air (OTA) television, you may be wondering how you'll access a channel guide to find out when to tune in for your favorite primetime hits, sporting events, awards shows and special programs. Fortunately, there are many ways to get channel-surfing functionality with OTA — and you'll definitely want to explore them because your antenna will likely give you access to channels you didn't even know you had.
Some methods are easier to access and start using, but work separately from your television. Others require some initial installation but are easy to view right on your TV screen.
Purchase A DVR System That Works With Your OTA Setup
Another option provides integration for your OTA channels as well as streaming apps, but you'll have to purchase the hardware. These boxes give you a similar interface to what you might be used to with cable or satellite TV, and allow you to access and record OTA channels in HD. They basically give you all the modern conveniences you don't necessarily associate with old-school antenna-based television, and are generally the most user-friendly options for those who aren't tech-minded yet want to be able to consult a built-in channel guide.
The Sling AirTV is one such box. It allows you to coordinate your OTA channels and the streaming cable channels you get through the app-based TV service Sling. It also provides a single TV guide to cover all this content. You can get one of these for about $90.
Another set-top box you can use with this capability is the Amazon Fire TV Recast, a device that lets you connect to an HD antenna and watch and record OTA TV. It's also compatible with Amazon's Alexa. This unit is a bit pricier than the AirTV at about $230. The channel guide will show you your OTA channels, along with some of the streaming apps you use in Amazon Prime Video Channels.
TiVo, the company that originally revolutionized digital recording, offers a channel guide with all newer units, including the TiVo Edge for OTA TV. There's a dedicated button on the remote control that will get you there, so using this is easy and convenient.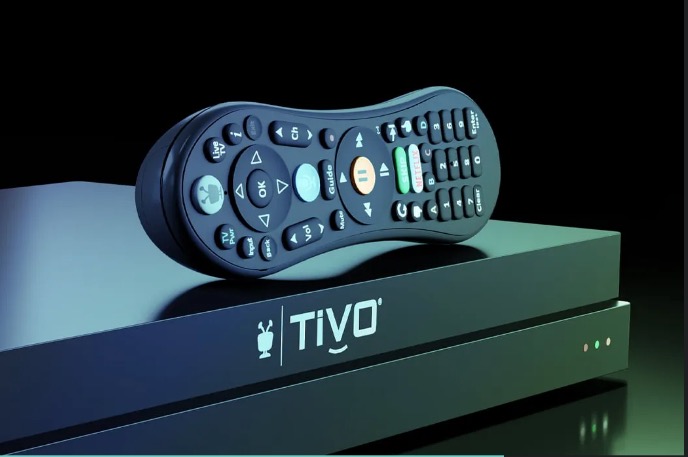 Tablo makes a wireless DVR and TV tuner called the Dual Lite with an especially robust channel guide — as long as you pay a small monthly subscription fee. If you don't buy the service, you can schedule recordings using a grid that shows one day's worth of shows. If you do, you can view listings and record shows up to 14 days in advance. This device costs about $102 on Amazon.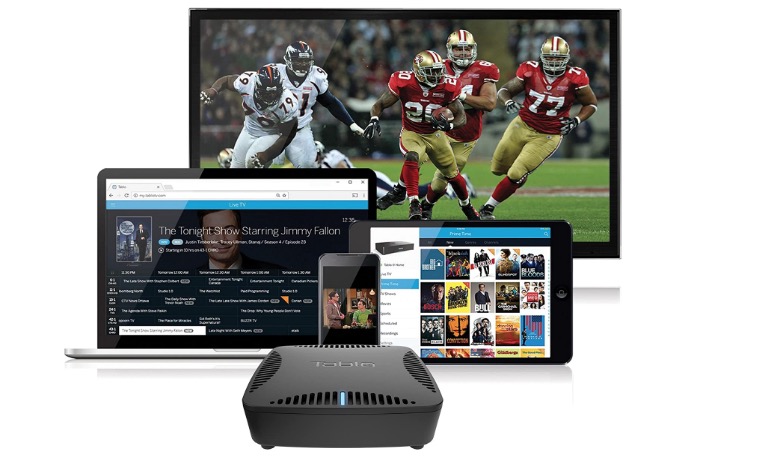 Some companies provide DVR services that you can use with certain hardware, but don't provide the actual hardware themselves. These services, such as Channels DVR, may offer another way you can access channel guides on-screen.
Use Your Smart TV Or Media Management Tools
Your television may actually come with the capability to show what's playing, even for OTA channels. Take a look at your TV's manual to determine if this is the case, or you can also press the "Info" or "Guide" buttons on your remote to see what comes up. Roku TVs are among the ones that offer channel guide information from an antenna input.
Additionally, you may be able to access a listing guide through media management software or hardware. Kodi TV, the open-source software that helps you organize and manage your existing media, offers a program guide as an add-on. Another option is a digital converter box like this inexpensive one from Mediasonic, which provides very basic channel information when you connect it to an antenna.
You may have to experiment a bit to determine which of these options work best for you. Some require more technological know-how than others, while others provide a richer user experience overall. But rest assured that you'll be able to find a channel guide that works for you!