Everyone loves a good deal and TV enthusiasts are no exception. If you already have an antenna, you're already taking advantage of free TV — and saving thousands a year in the process. For those who may not yet have switched to watching their favorite shows with an antenna, we have some news that may help encourage you to do so.
This year for Prime Day, a few trusted antenna manufacturers and our friends at Tablo are offering deals to help you save even more on TV. While most deals for Prime Day aren't available until 7/11, we encourage you to add what you want to your cart so you can easily checkout on Prime Day. Happy shopping!
Tablo Prime Day Sale
Tablo is marking down its Dual Lite device from $149.99 to $99.99 (that's 30% off!). But why do you need it and what does it do?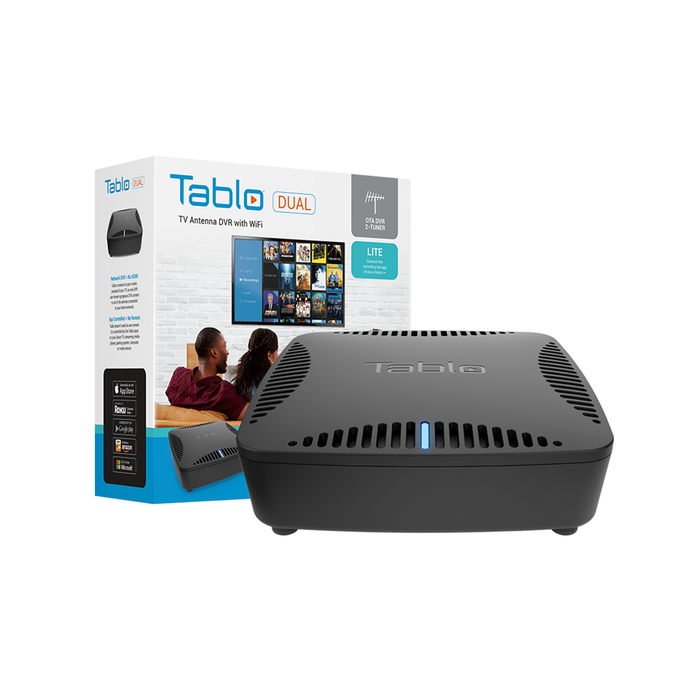 Using a Tablo device with an antenna gives you a similar experience to cable or streaming services. You may be asking, how is this different than using antenna alone?  With Tablo, you can record, pause and rewind TV so you can watch when convenient for you. Also, because Tablo has WiFi built into the device, you can watch your favorite antenna shows on any screen in your home. Tablo sends the antenna signal wirelessly to your TVs, smartphones, tablets, etc. If you only have an antenna, you have to watch your shows on the TV that the antenna is connected to. And forget being able to watch on a phone or tablet. Tablo a pretty nice little device, isn't it?
You can learn more and snag the deal on Amazon (just be sure to check the coupon box under the product name for the discount to be applied).
You can also hop over to Tablo's website HERE (use coupon PRIMEDAY23 at checkout). You can learn more about Tablo in this blog post. This deal is available 7/11/23 – 7/12/23, or while supplies last.
TV Antennas On Sale For Prime Day
Our friends at Channel Master and Antennas Direct are offering deals on some of their antennas and antenna accessories. If you've been waiting to buy your first antenna or want to upgrade your current one, now is the time!
This antenna is best if you live within 50 miles of a broadcast tower. Normally $79, it's 30% off for Prime Day and will be selling for $55. Get the deal HERE.
Antennas Direct Prime Day Deals
Antennas Direct is offering 23% of on a handful of their antennas and accessory products. Here are all of their devices that will be on sale July 9th-16th (the week of Prime Day):
Sale Price: $83  | Regular Price: $119
Sale Price: $61  | Regular Price: $79
Sale Price: $38  | Regular Price: $49
Sale Price: $107  | Regular Price: $139
Sale Price: $67 | Regular Price: $87
Sale Price: $30 | Regular Price: $39
Sale Price: $46 | Regular Price: $59
Sale Price: $53  | Regular Price: $69
Sale Price: $61  | Regular Price: $79
Sale Price: $153  | Regular Price: $199
Sale Price: $100  | Regular Price: $129
Sale Price: $107  | Regular Price: $139
Sale Price: $61  | Regular Price: $49
Sale Price: $138  | Regular Price: $179
Antennas Direct Antenna Accessories For Sale On Prime Day
Here are the TV antenna accessories that will be on sale during Prime Day:
Sale Price: $38  | Regular Price: $49
Sale Price: $46  | Regular Price: $59
Sale Price: $42  | Regular Price: $54
Sale Price: $76  | Regular Price: $99
Sale Price: $53  | Regular Price: $69