When it comes to figuring out what to watch on TV, live sports are always a crowd-pleaser. A 2021 survey reported that 12% Americans watch live sports on TV almost daily, and the average person watches four hours of live sports per week.
There's no doubt that fall and college football go hand in hand. From the pageantry to the weekly blockbuster matchups, it's a fun sport to follow even for people who didn't go to any of the schools that regularly play on national TV. These days, you can access live college football games in multiple ways, including via broadcast TV and even streaming.
Did you know you can even watch college football without a monthly subscription? Getting your TV hooked up to over-the-air (OTA) television lets you access all the live games broadcast every Saturday on ABC, CBS, FOX and NBC, which carry some of the biggest games every week. But there are also a few ways you can subscribe to cheaper streaming services to see even more games.
Here are a few ways how you can watch college football live.
Free OTA TV
The easiest — and cheapest — way to watch live college football every week is by setting up an OTA antenna to your TV and scanning for channels, which will give you access to your local ABC, CBS, Fox and NBC stations for free.
By making the inexpensive, one-time purchase of a digital antenna, you can watch the college football (and NFL) games carried on those channels for free without ever paying for a monthly subscription. To get started, find the perfect antenna for your household based on your location and then adjust it for the optimal reception. Antennas come in numerous styles and sizes and can be installed both indoors and outdoors. Newer interior antennas often lay flat and can be placed on your entertainment center without being obtrusive, while powerful outdoor ones are often mounted on the roof and get channels from even farther away.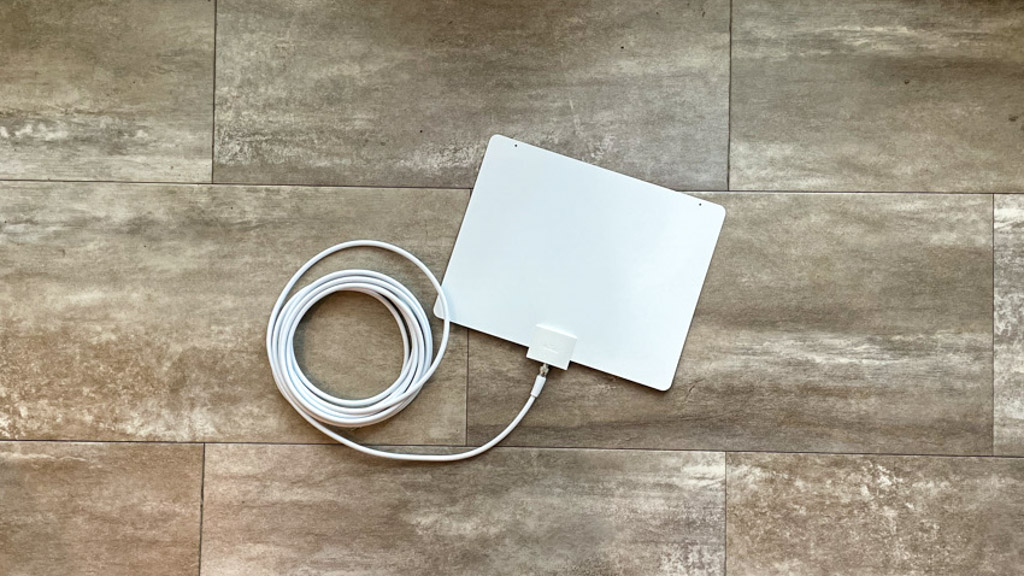 Just a few of the marquee matchups you can look forward to seeing every Saturday for free with your antenna are NBC's weekly Notre Dame games, CBS's headlining SEC games and Fox's rotating coverage of major matchups between ranked teams in various conferences. Major end-of-season games like the Big Ten Championship and SEC Championship are also carried on OTA TV, along with a handful of bowl games.
Hulu + Live TV
ESPN and its family of networks carry a huge number of college football games every week – plus the College Football Playoffs — and you can get those streaming with Hulu + Live TV. For $69.99 per month, subscribers get more than 75 live TV channels, including college football carriers like ACC Network, CBS Sports Network, Big Ten Network, SEC Network and ACC Network, plus the aforementioned local stations like ABC, CBS, Fox and NBC. If ads irritate you during on-demand streaming, opt for the ad-free tier at $75.99 a month but know that you'll still see ads during live programming.
As a bonus, ESPN+ is now included with Hulu + Live TV, bringing you specific Big 12 or Big South games. Once you tell Hulu what your favorite teams, leagues and sports are, it will even recommend specific events for you to watch as they happen.
It's available through all the major streaming devices, including smart TVs, Apple TV, Roku, Amazon Fire TV and more.
YouTubeTV
A standard YouTube TV subscription includes live TV from a mix of 100+ broadcast, cable and regional channels. You get access to multiple ESPN channels, FS1 and FS2, CBS Sports Network, college conference networks and more for $64.99 a month. There's a discount as of this writing for $54.99 for the first three months. With no contract or equipment required, you can also cancel your subscription at any time.
The subscription includes unlimited cloud DVR storage space and allows you to select your favorite teams and automatically record their games, plus each household can have three streams at once and up to six accounts.
Paramount+
With Paramount+, you can stream live college football games available in your area, plus the CBS Sports pre-game studio show and "The NFL Today." Catch "Inside the NFL," too, which is exclusive to Paramount+ with new episodes launching every Tuesday during the season. Plans start at $4.99 per month and you can cancel any time.
Also included for subscribers is CBS Sports HQ, which features access to breaking sports news, scores, highlights and analysis 24/7 for no additional fee. Adding Paramount+ to your OTA antenna is a great way to get the best of both worlds, with live TV and stellar on-demand content, at a very low cost every month.