While it seems like streaming content over the internet is a popular way watch TV these days, it's just one of many. An antenna can be a lifesaver if your internet is running slow, and it gives you the ability to watch over-the-air TV for free — you don't even need WiFi or any internet connection to watch.
Antennas allow you to watch dozens of channels — including the biggest networks on the air — often in full high-definition clarity. You simply make a one-time purchase to get the antenna, hook it up to your TV and you'll be watching all kinds of popular shows and live events.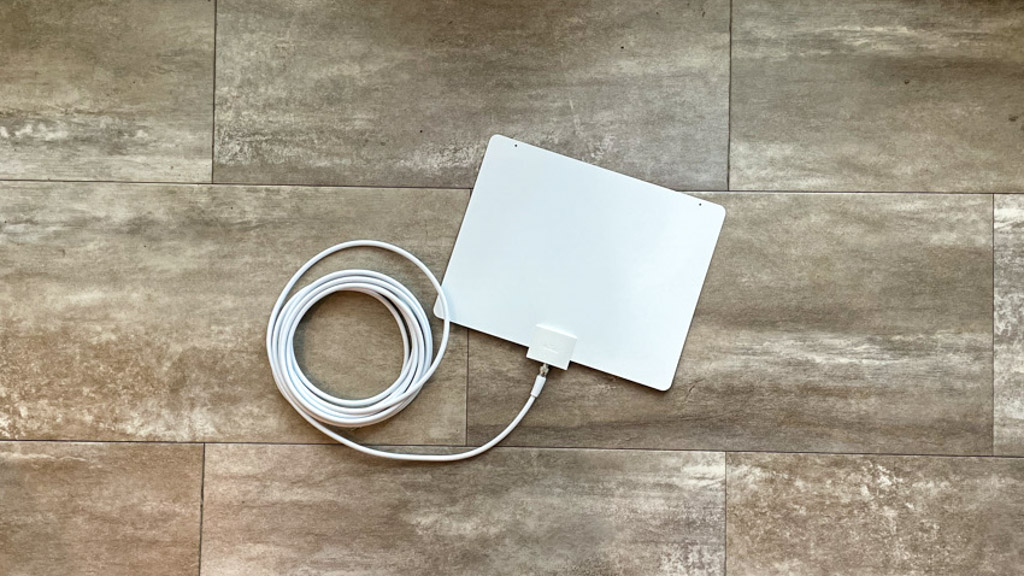 Antennas come in a variety of styles. Some have the classic look, complete with two metal poles that you can point in any direction, but there are also many antennas on the market that have a sleeker look. These newer antennas are often flat and can easily be placed on your entertainment center without looking like an eyesore. In fact, most people probably wouldn't even recognize these modern devices as antennas (unless they have one themselves!).
No matter what your antenna looks like, it will perform one vital function: pulling in the signals sent over the airwaves by local broadcasters in your area and sending them to your TV. You might be wary of anything that's free, but the airwaves that local TV is broadcast over — just like the airwaves that local radio is broadcast over — are owned by the public and therefore completely legal for you to watch at no cost, provided you have the equipment. Staying informed on the news in your area is viewed as a public right, and that's why all of your local TV news channels are available to watch totally free with an antenna.
With an antenna, you'll be able to watch dozens of channels that you might not have even realized you have free access to. Each of the "big four" broadcast networks — ABC, CBS, Fox and NBC — will come in over your antenna, allowing you to watch some of the most popular shows that air each week. Whether you're into reality shows, dramas, comedies or game shows, you'll find many of the biggest ones airing on these channels with your antenna. Plus, many of the biggest live sporting events air across those four channels every year, including weekly NFL games and the Super Bowl.
In addition to the four major broadcast networks, your antenna will also pick up your local PBS station, giving you free access to some of the most acclaimed programming available on TV, from news programs like "Frontline" to dramas like "Downton Abbey" and the blockbuster documentaries directed by Ken Burns, not to mention award-winning children's programming.
While the broadcast networks and PBS have been available to watch for free over the air for decades, dozens of additional channels have started being carried over the air and made available for antenna users to watch for free, as well, in recent years.
Once you've hooked up your antenna and run a scan for channels — an option you'll see in your TV's settings — you'll likely find many more networks than you imagined you'd pick up with an antenna. These extra channels are often found as supplements to the main broadcasters mentioned above and will usually show up with a decimal number as you scroll through your channels. For example, if your local ABC station is on channel 14, you may find extra networks on channels 14.1, 14.2 and so on, depending upon what is offered in your area.
What's great about these extra channels is they often specialize in certain types of programming, making it easy for you to find one you really like, based on your own interests. For instance, Laff offers round-the-clock sitcoms and other comedies, Grit offers westerns and war movies and the PBS Kids channel — usually found attached to your local PBS network — offers kids programming all day and night. With the recent launch of Newsy on over-the-air TV, you can now also stay up to date on U.S. and world news.
Ready to start watching TV for free, even without an internet connection? Check out our top antenna recommendations, and for information on positioning your antenna to get the best coverage in your area, check out this free transmitter locator tool that shows where your local broadcast signals are being beamed from.