Over-the-air (OTA) channels provide high-definition television broadcasts from your area's local stations. Users can enjoy things like popular shows, local and national news and sporting events live. If you're busy and not at home the time the event airs live, you can record them with a DVR for later viewing. OTA TV is the most economical way to access primetime TV and televised sports. To get started, all you need to do is buy an antenna and hook it up. You won't need to wait around to have a technician set anything up; you can do it all by yourself.
In addition to not having to pay any monthly subscription fees, OTA users also get access to secondary channels, also referred to as subchannels, which broaden viewing options. These formed as a by-product of broadcast networks when they were required to transfer their signals from analog to digital in 2009.
Once you get your antenna set up, you'll be amazed at how much great content is accessible at your fingertips. Here's what to look for based on what genre you like.
Westerns
Longing for more cowboy and horse action? Look for Grit a self-proclaimed "Television with Backbone" subchannel. This subchannel from The EW Scripps Co. offers a daily dose of old binge-worthy Westerns. MeTV and getTV also offer blocks of Western programming too.
Comedies
Laughter really is the best medicine. If reruns are your jam, RewindTV has got you covered with shows like "Head of the Class," "Soap" and "The Ropers." Or find programs that will have you giggling like "Night Court" and "I Love Lucy" on Catchy Comedy, formerly known as Decades Network.
Game Shows
Game Show enthusiasts will want to watch Buzzr, which plays everything from "The Newlywed Game" to "Let's Make a Deal." There's also Game Show Network (GSN), which re-airs more recent shows like "Cash Cab" and "Family Feud."
Actions
Looking to sink your teeth into an action-packed drama? Another EW Scripps Co. offering is the subchannel Bounce, which is the first African American broadcast network. Catch drama shows like "NCIS New Orleans" and "Law and Order" or real-life stories about crime like "Someone They Knew."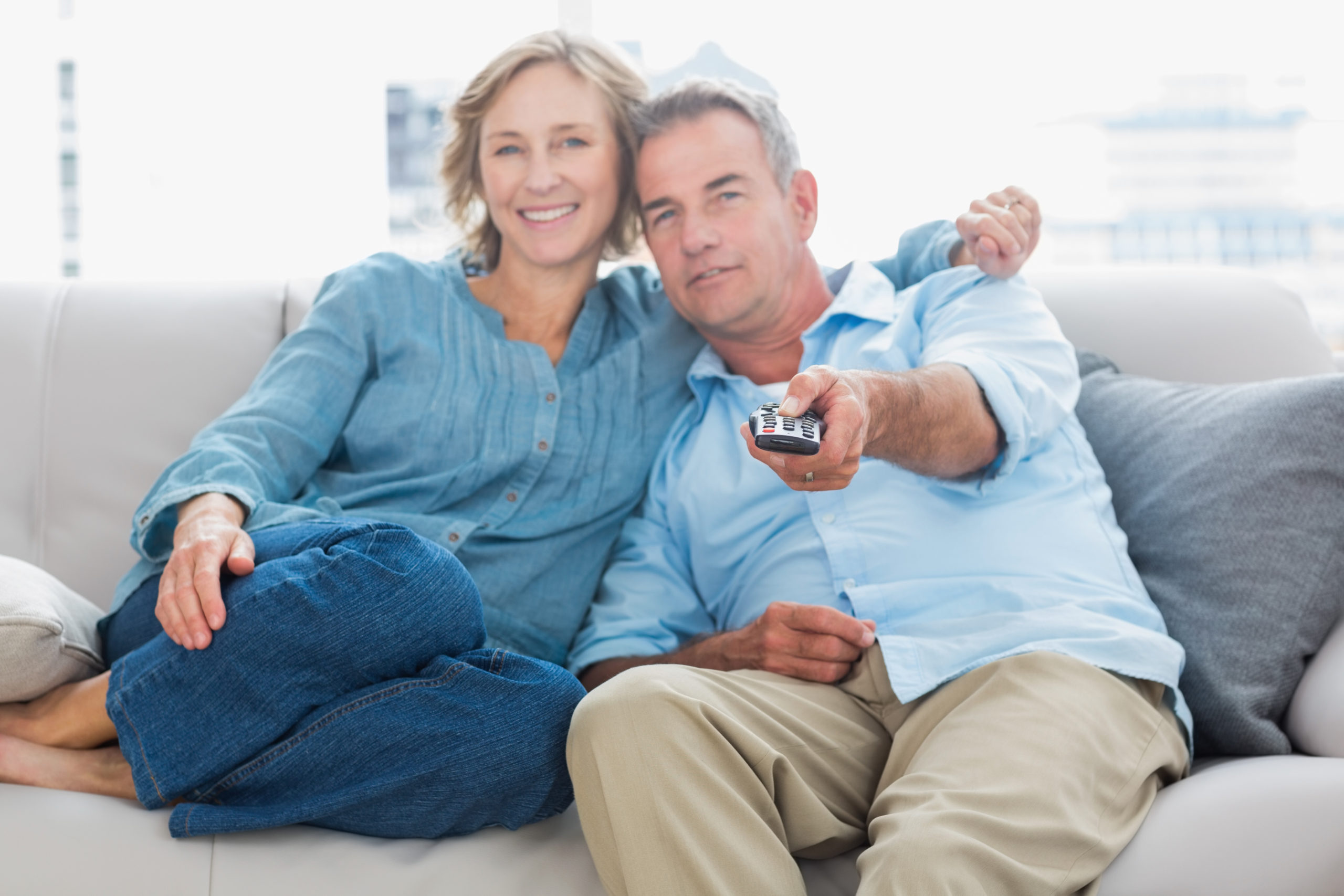 Retro
Classic TV lovers can get their fix on older shows like "The Beverly Hillbillies" and "Doctor Who" on Retro TV and "All in the Family" and "Gilligan's Island" on MeTV.
True Crime
For gripping crimes and unbelievable investigations, tune into the True Crime Network. For even more who-dun-it mysteries, check out CourtTV.
Award Shows
You won't need to worry about missing out on any major award shows with OTA TV either. Watch as all your favorite artists make acceptance speeches during The Critics Choice Awards, The Grammys, Bounce Trumpet Awards, The Emmys, American Music Awards and more.
Which one of these categories do you find binge-worthy? Luckily, with free OTA TV, you don't have to pick. You can watch these—and more—whenever you'd like. Here's how to get started.