You get a lot of perks when you start watching over-the-air (OTA) TV. For starters, you gain access to high-definition television broadcasts over the air for free — and can still catch all your favorite news, shows and sports. If you add a DVR, you don't even have to lose beloved features like recording or pausing live TV. The purchases for the digital antenna and (optional) DVR are one-time investments that can save you hand over fist in the years to come.
But one of the best assets of OTA TV is that it can offer secondary channels. Often referred to as subchannels, these are extra broadcast signals that overlap the main signal. Digital subchannels offer broadcasters a way to transmit more than one independent program stream simultaneously from the same radio or TV station on the same channel.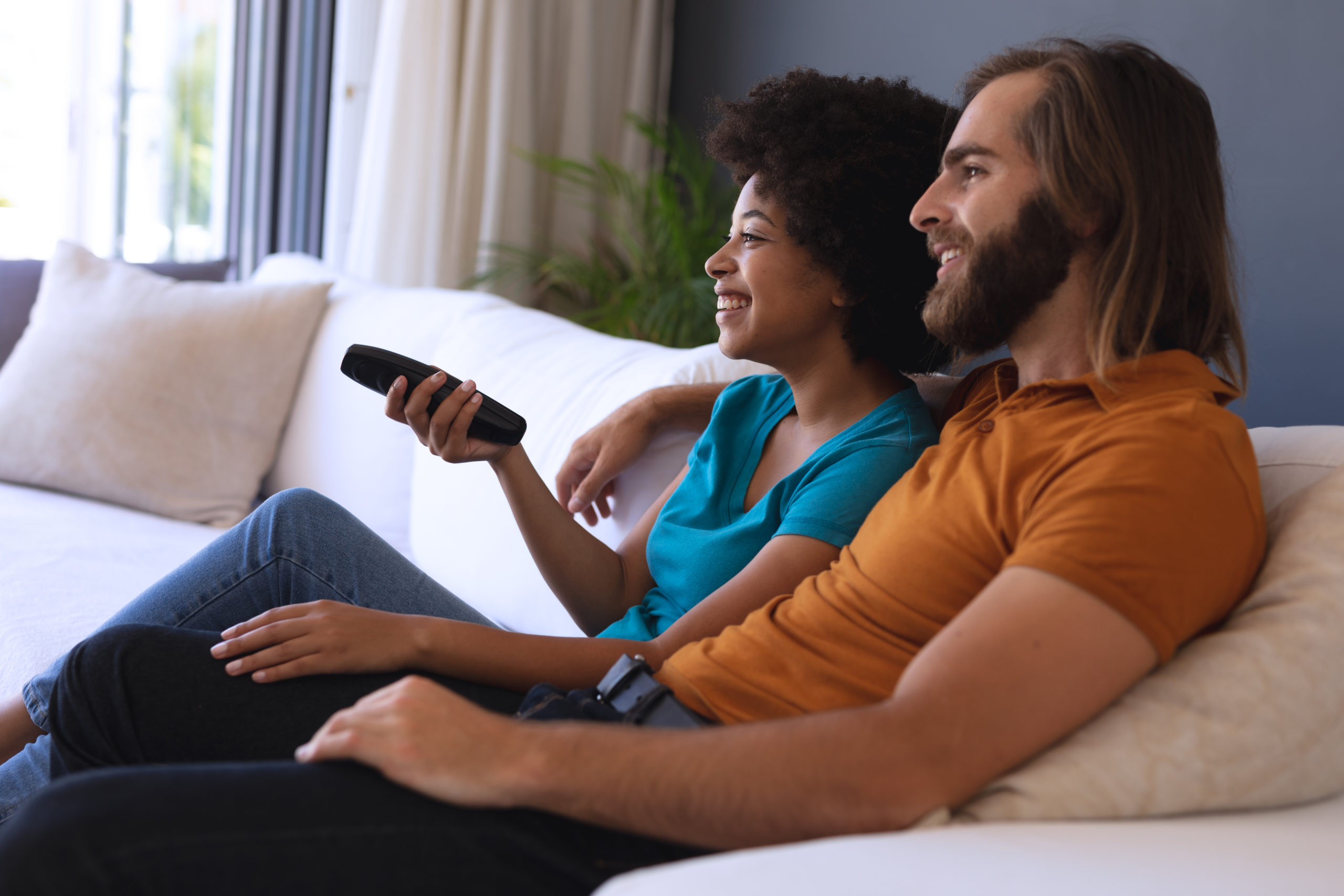 What Are Subchannels And Why Are They So Cool?
Subchannels are a by-product of the fact that broadcast networks like ABC, NBC, CBS, and others were required to change their signals from analog to digital in 2009. You see, when a network broadcasts a signal, there's some space left over. Due to advances in digital compression, it's possible for a network to fit one main HD channel plus several additional 480p (standard definition) streams on the same channel.
Channels and subchannels are distinguished by their markings. A regular channel would be marked as, say, 7, and its subchannels would be denoted as 7.1, 7.2, 7.3, etc. In short, subchannels expand the amount of content available through an OTA antenna.
Antennas Direct offers this analogy: It's like a person who owns a six-person home and takes on several roommates. There's extra space, and it would help pay the bills, so why not add a few extra signals to the channel stream?
Local networks can put whatever they want on subchannels, which means you'll find a lot of cool, quirky content there. What's broadcast runs the gamut in terms of content types. You might catch classic movies or TV shows, local high school athletic games or a Doppler radar. You could also see shows in other languages or religious content. It's basically "dealer's choice" when it comes to what gets transmitted onto the subchannels.
How To Find Subchannels
Subchannels are usually shown in standard definition, which makes them the perfect platform for displaying old TV shows because their visual quality isn't degraded in the process. To access subchannels, you'll need an OTA antenna.
If it's been years since you've used one, prepare to be blown away by how far they've come. Long gone are the days of only picking up a handful of channels with a grainy picture. These days, you can watch all the best TV shows, awards shows and sporting events, and you can even indulge in all the best retro programming offered via subchannels.
Once you're set up with an OTA antenna, simply look on your receiver for the numbers with decimal points. Those will be all your subchannels.
What Programming You Can Watch On Digital Subchannels
One example of a fun digital subchannel you can access with your  OTA antenna is MeTV, Memorable Entertainment Television. It's a popular one because it owns the rights to a plethora of vintage shows like "The Incredible Hulk," "Taxi," "The Mary Tyler Moore Show," "Laverne & Shirley," "Columbo," "The Bob Newhart Show," "Cheers" and "Wonder Woman."
If game shows are more your thing, Buzzr will be right for you with classics like "Let's Make a Deal," "What's My Line?", "Family Feud" and "Match Game." Comedy fans can get their fix with Laff, which hosts "That '70s Show," "Home Improvement," "How I Met Your Mother" and more. Cinephiles can delight in the Movies! Network for all drama, adventure, comedy and musical fixes.
There's also Bounce, which features African American-centric programming like "The Bernie Mac Show," "A Different World" and "Family Time." Or, you can tune into Cozi for classic NBC programs such as "Frasier," "Highway To Heaven," "The Munsters" and "The Nanny."
There's nothing quite like ending your day watching live TV with a loved one. Subchannels not only offer a wide variety to choose from, but they're also free — and that's pretty hard to beat!