Did you know that you can watch free broadcast TV — and that the quality of the picture can be crystal clear? It might sound too good to be true, especially if it's been a long time since you've used an antenna, but it's not. Over-the-air television, also known as OTA TV, has come a long way in recent years.
Both cable and broadcast TV now operate at a 1080p resolution, so how can a digital antenna produce better visual quality than cable? Keep reading and we'll clue you in.
Compression And Transmission Affect Visual Quality
One of the reasons the picture so clear on OTA TV is channel density. Cable TV offers thousands of channels, which is one of its main draws, whereas OTA TV carries fewer, a max of 69 stations per locality. Lower channel density results in a crystal clear picture on OTA TV.
Broadcast TV operates the same way local radio transmission can be picked up with a receiver. While those signals can technically go on for eternity, they degrade over time, losing quality. With a proper antenna setup, you will hardly notice any loss. Satellites are used to transmit programs to local cable companies. The cable companies then compress these video signals and distribute them through a network of coaxial cables. Each step in that process can lead to a small loss in picture quality.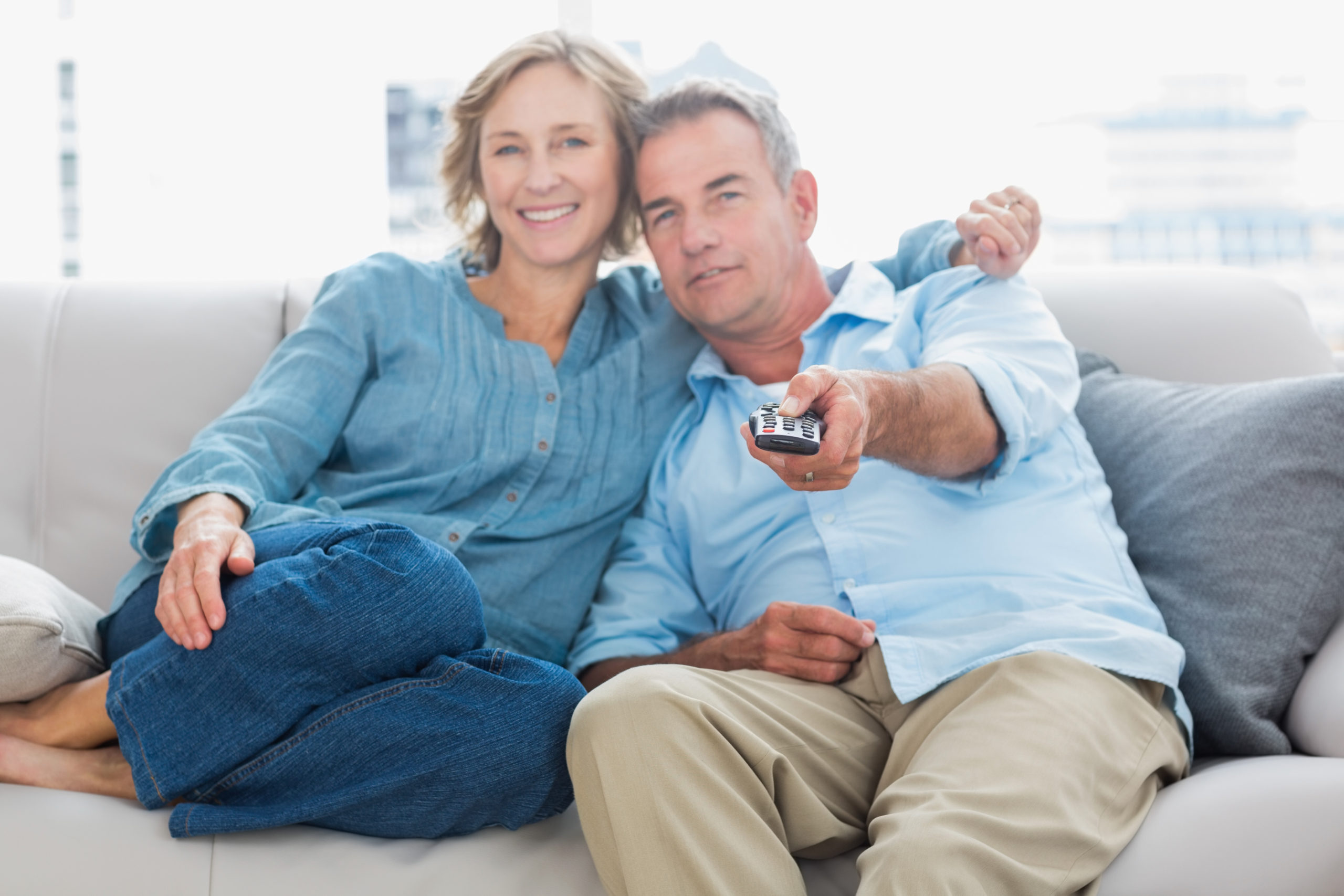 Coming Soon: 4K
If the thought of 1080p-resolution broadcasts hitting your TV for free doesn't sound quite enticing enough to make you invest in an antenna, just know that 4K OTA video is coming. The FCC is currently transitioning OTA TV from ATSC 1.0 to ATSC 3.0 (aka NextGen TV). This move comes with a slew of perks, such as being able to watch OTA TV on your smartphone, but it will also include supporting 4K TV.
How To Get Started With OTA TV
You'll need to pick up an antenna to get started watching OTA TV. The best type will depend on your location and the type of home you have. While outdoor antennas are typically more powerful, they need to be mounted to the roof, side of the house or in the attic. Indoor antennas work well, too, are fairly affordable and can be installed by attaching the flat device to a window or even just resting it on your entertainment center.
The higher up the better when it comes to installing them, and whenever possible, they should face in the direction of the broadcast towers in your area, or at least the one for the channel you are most concerned about picking up. In either case, the quality of the reception can depend on how far away the transmission towers are and what obstacles are between them and your antenna, such as tall trees, mountains or buildings.
If you are thinking of getting an antenna and watching OTA, you can find out ahead of time what's available in your area by visiting the Federal Communications Commission's webpage with DTV reception maps. There, you can check for signals available in your ZIP code. There are also a variety of free smartphone apps that will tell you exactly which direction to aim your antenna, using your location to find the ideal spot for reception.
What Shows Are Available Using An Antenna?
OTA TV is no longer just about capturing the latest news or tuning into your local PBS station (although you can still do those things with an antenna). The major networks — such as Fox, ABC, CBS and NBC — all broadcast on OTA TV and cable. You'll also gain access to The CW and likely a dozen or more digital channels that air specialized content like game shows, classic TV and home-improvement programs.
Weekly NFL games, the Super Bowl and special events like The Academy Awards will also be accessible via your antenna. Catch popular shows like "Chicago PD," "The Voice," "Chicago Fire" and "Sunday Night Football" on NBC, "The Bachelor" on ABC, "The Masked Singer" on Fox and "NCIS" on CBS, among many other shows and events.
And, by using an antenna to watch them, you could end up with an even better picture!